My queer fairytale retelling, 12 Tanzen Lane, was featured in Episode 432 of Cast of Wonders! The story follows Maria as she searches for escape in magic — and in her fellow housemates.

You can hear me as the voice of XJ-32 in Episode 97 of the anthology podcast Seminar.
I'm fortunate to be a part of D.J. Sylvis' beautiful sci-fi podcast, Moonbase Theta Out, as the voice of Moddy Sarah. Now in it's third season with over a quarter million downloads, it really is the little podcast that could.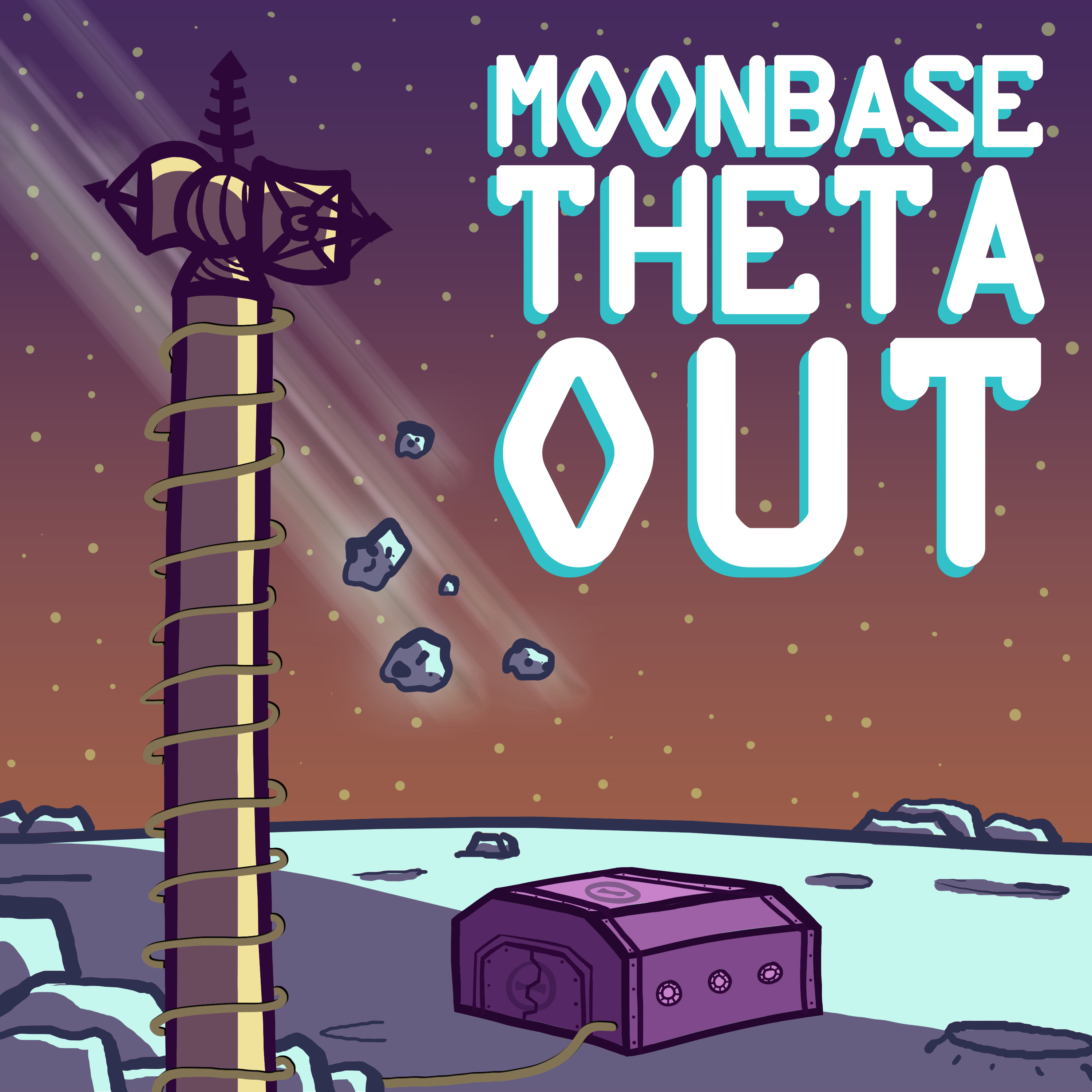 Just after the events of the Season 3 Finale, we return to the residents of the Patrick Free Zone. CONTENT WARNING: Discussion of death; character death.FEATURING:Corey Spruill as Stephen, Robin Regalado as Ahnung, Becca Marcus as Elio, Leslie Gideon as Elena, Serena Rahhal as Nima, and H.E. Casson as Moddy Sarah; with guest appearances – re-appearances, really – by Tal Minear, Kirsty Woolven, Cait Gallagher, and Tom Zalatnai.Consortium announcer is Evan Tess Murray. Written by D.J. Sylvis. Audio editing and sound design by Will Gianetta. Produced by D.J. Sylvis and Cass McPhee.We wouldn't be here without our monthly supporters on Patreon, who also get weekly updates, behind the scenes info, and more – all for as little as a dollar a month!Theme music is "Star" by the band Ramp: http://www.ramp-music.netCover art created by Peter Chiykowski: http://lookitspeter.comEpisode transcript: https://monkeymanproductions.com/2021/07/mto-s3-b4-patrick-transcript/More show information: https://monkeymanproductions.com/moonbase-theta-outLearn about our Network sponsors and other great shows: https://fableandfolly.com/See Privacy Policy at
https://art19.com/privacy
and California Privacy Notice at
https://art19.com/privacy#do-not-sell-my-info
.
I'm also grateful to be the voice of Aunt Mae in the final episode of Mel Hartman's eerie haunted house series, Disenchanted.
Welcome to the series finale of Disenchanted! In this final episode, Lyra talks to her Aunt Mae, who finally comes clean about the history of the house. This episode features me, Mel Hartman as Lyra, and H.E. Casson as Lyra's Aunt Mae. Enjoy!