My queer fairytale retelling, 12 Tanzen Lane, was featured in Episode 432 of Cast of Wonders! The story follows Maria as she searches for escape in magic — and in her fellow housemates.
I'm fortunate to be a part of D.J. Sylvis' beautiful sci-fi podcast, Moonbase Theta Out, as the voice of Moddy Sarah. Now in it's third season with over a quarter million downloads, it really is the little podcast that could.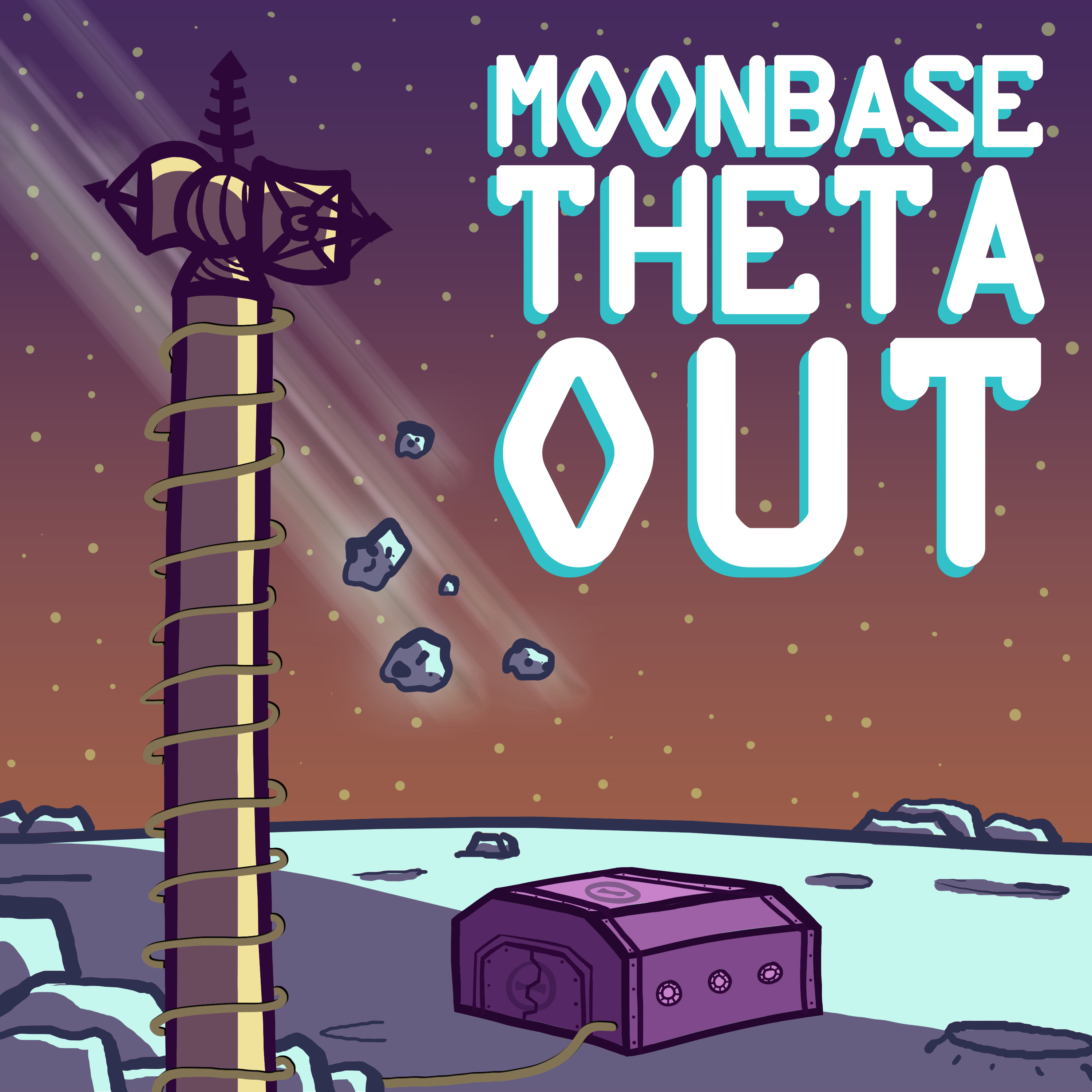 The season begins with an old-fashioned Roger monologue, then he joins Tumnus at the stasis pods – no more simulations. On Earth, Cas and Pol have a new piggy toy. Alex is there. FEATURING:Leeman Kessler as Roger, Jen Ponton at Tumnus, Gabriel Taneko as Alex, H.E. Casson as Moddy Sarah, and Becca Marcus as Elio, with guest appearances by Kirsty Woolven and Tal Minear. The Consortium Announcer is played by Evan Tess Murray. (Previous recordings are included of Tina Daniels as Wilder and David S. Dear as Dr. Just.)Sound design and editing by Will Gianetta. Written by D.J. Sylvis, and produced by D.J. Sylvis and Cass McPhee.Associate Producers: Timothy LaGrone, Marty Chodorek, and Sarah Müller. A huge "thank you" to our Season 3 supporters on Seed and Spark.And we wouldn't be here without our monthly supporters on Patreon, who also get weekly updates, behind the scenes info, and more – all for as little as a dollar a month!Theme music is "Star" by the band Ramp: http://www.ramp-music.netCover art created by Peter Chiykowski: http://lookitspeter.comEpisode transcripts and more information: https://monkeymanproductions.com/moonbase-theta-outLearn about our Network sponsors and other great shows: https://fableandfolly.com/Twitter: @MoonbaseThetaOu and @MonkeymanProdDiscord: https://discord.gg/6NAhrG5Facebook: Monkeyman ProductionsMerch: http://tee.pub/lic/zUb0YN1_6mwMusic & Sound Effects Attribution (including dynamic ads): https://monkeymanproductions.com/sound-effects-credit/
I'm also grateful to be the voice of Aunt Mae in the final episode of Mel Hartman's eerie haunted house series, Disenchanted.
Welcome to the series finale of Disenchanted! In this final episode, Lyra talks to her Aunt Mae, who finally comes clean about the history of the house. This episode features me, Mel Hartman as Lyra, and H.E. Casson as Lyra's Aunt Mae. Enjoy!